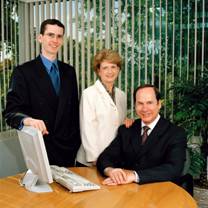 Here are some answers to questions you may have about using ROES ordering and our photographic printing services.
You'll find many of the answers you need here or on our tutorials.
But, if you ever run into a problem, you can call us Toll Free at
(800) 327-1776 .
Our staff and family have been working with dedicated photographers like you for over thirty-five years. We honestly care about you and your success.
So, please feel free to call on us. We're here to help!
Our Senior Management Team
David, Elaine & Dale Farkas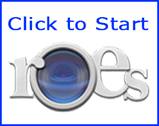 Getting Started –
+ How do I get started using iPrints Professional/ROES?

ROES – Quick Start Guide
This fast, illustrated guide will show you how to use ROES in just a couple minutes. Print the layout of the ROES window and you can use it as an easy reference to find the on-screen tools you need.
ROES – Step-By-Step
A slightly longer, illustrated guide will walk you through the steps in using ROES in about 10 minutes.

ROES – User's Guide
This user's manual will show you all of the tools in ROES and contains useful tips on how to organize and order your prints.

ROES – Using Pager To Design Your Own Templates
We provide you with hundreds of pre-designed templates you can use to give your clients unique photographic prints and products. With our templates you can change backgrounds and effects instantly so that you can create one-of-a kind designer prints in just seconds.
The Pager option extends this ability even farther. It gives you the ability to design, use and save your own personal designs as print templates. You have the option of starting with one of our pre-designed templates and modifying it or beginning with a design of your own. All you need to do is to click on the

icon and then work with the advanced design and layout tools that will become visible on your monitor.
Once designed, you can save your custom templates and use them over and over, as easily as the ones we provide. You'll just drag and drop images into your templates and be able to quickly order enlargements. Individual nodes can be modified on the fly to change their size, shape or rotation.
This tutorial will give you the basics of how to create and use your custom templates.

How To Create a Collage Enlargement
This tutorial will show you how to use the Pager

option with Design Your Own print sizes to design Collage Enlargements of several images, complete with artistic effects.

How To Create a Montage Enlargement
This tutorial will show you how to use the Pager

option with Design Your Own print sizes to design and create Montage Enlargements containing multiple images in an ordered pattern.
+ What is a node and how are nodes used within iPrints Professional/ROES?
+ What guidelines and picture specifications do I have to follow to use iPrints Professional/ROES?
+ What's the advantage of my using iPrints Professional/ROES instead of doing layouts in Photoshop or other page layout programs?
+ I'd like to have custom designed templates for my studio. Can my in-house designer create print layouts using iPrints Professional/ROES as she has with Photoshop and other page layout programs?
+ How can I handle situations where my desired enlargement size doesn't match the print sizes you offer?
+ How can I include type in my enlargements?
+ What is the most efficient way to order Package Prints?
+ What is a good way to keep track of my orders?
+ What happens if an Internet transmission of my ROES order is interrupted by some glitch? Will I lose all of my data and work?
+ Should I leave ROES running on my computer so that I can order enlargements at any time?